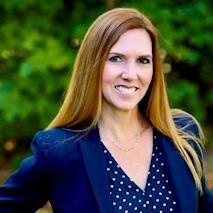 FINRA BrokerCheck
Perform a background check on Ultimus Fund Distributors, LLC using
FINRA's BrokerCheck
Susan Niedwick
CFP®
Ms. Niedwick received her Bachelor of Arts in Finance and French from the University of Utah.

Ms. Niedwick is a CERTIFIED FINANCIAL PLANNER ™ practitioner since 2003.

The world of finance and investing has always been of interest to me. As a young child, I can remember when my mother needed to go to the local bank, I always wanted to go. I liked being in the hustle and bustle of a business atmosphere and of course, I always got a sucker. But beyond that, it was interesting to me how one would take checks or cash to the bank and hand it over to be deposited in a personal account for savings. Later when I was older, my mother would have me write all the checks to mail for bills that were due and donations my parents made. This set me up with a mindset of not only being organized financially and responsible to pay bills on time, but also to be philanthropic with what is earned. I also have fond memories on the weekends of spending time with my dad looking in the local newspaper and tracking on graph paper each of his mutual fund investments. As we discussed and monitored the world of investing, I quickly knew this was an industry I was very interested in. Intentional or not, my parents taught me my early financial lessons; I was listening, watching and learning. Today, I have two teenage daughters and money lessons have been a part of their lives from a very young age. I am a strong believer in financial literacy for our younger generation because it was so impactful on me, but also because it can make all the difference in one's life how they view money and its long-term value. Understanding the value of money can add to a life with intentional savings and investments or subtract from their life with mindless debt and living paycheck to paycheck.

I have worked in the financial industry in many capacities. I started by selling municipal and government bonds to municipalities across the US and then I became more focused on the wealth management and trust side of the industry once I moved to Southern California. I started working with individual families at this time. It truly has been so satisfying to walk along so many families as they move through all the financial phases which life brings. Being a CERTIFIED FINANCIAL PLANNER ™ since 2003 has provided me a deeper understand of financial planning so that I can give the best counsel and solutions to the clients with whom I work.

I grew up in Salt Lake City, Utah loving all that nature brings to the Mountain West including skiing, fly-fishing, hiking, crisp cool air and fall colors. In 1999, life brought me to beautiful Orange County, CA. I have been here ever since, loving the variety of nature where you can ski in the morning and be at the beach by the afternoon surfing. I am open to most adventures and travel to experience new cultures and people. I volunteer often by taking meals to families in times of need and serving at our local food pantry, but in general always happy to lend a hand when needed. My two teenage daughters enjoy playing club volleyball, excel at art, love animals, and both have the biggest hearts and keep me laughing.